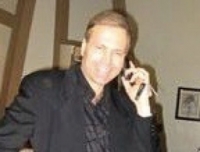 Hello and thank you for visiting my Easy1Up website. This is absolute financial Mastery! I I've spent 33 years in traditional network marketing, and have earned over $14M. Additionally, I've helped over 100 team members earn 6 figure incomes. This "affiliate" marketing model dwarfs MLM!. Join me and I'll help you succeed! I'm here to train and coach those who want a financial home run. C.L.
You have been referred by:

Christopher Robin Lamont chrislamont01@gmail.com 8589675858 If this is not the person who invited you, please contact the one who did.

Yes, text me updates and special announcements!
I Agree To These
Terms.
Your IP address is: 44.192.254.246
© Copyright 2021, Easy1Up.com. All Rights Reserved.