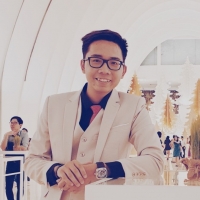 Xin chào, tôi là Tân, Dù cho mục đích có khác nhau, tất cả mọi người đều muốn kiếm tiền. Hẳn bạn cũng thế. Mục đích tồn tại của Tan Vu là giúp bạn kiếm thật nhiều tiền. Nếu tôi nói đúng, chúng ta có thể trở thành bạn. Sau khi đăng ký, hãy dõi theo Tân thường xuyên, hỏi những gì bạn chưa biết, để Tân có thể giúp bạn bán được hàng nhiều hơn. Hello, I'm Tan Even our purpose is diffe
You have been referred by:

Vu Minh Tan minht4n@gmail.com +84908268007 If this is not the person who invited you, please contact the one who did.

Yes, text me updates and special announcements!
I Agree To These
Terms.
Your IP address is: 3.234.214.113
© Copyright 2019, Easy1Up.com. All Rights Reserved.