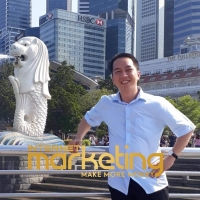 Chào bạn, tôi là Chiến Phạm, rất vui vì chúng ta đã có duyên Easy1Up với nhau. Easy1Up kinh doanh nhượng quyền khóa học online. Dễ dàng tạo thu nhập cao trên internet lâu dài và bền vững. Chiến Phạm đã có thu nhập hơn 20 ngàn usd (hơn 500 triệu vnđ) từ Easy1Up. Hãy xem video dưới đây của tôi để biết cách đăng ký nhé. Liên hệ ngay với tôi tại website chienpham.com và SĐT 0336617971.
You have been referred by:

PHẠM HỒNG CHIẾN lienhe@chienpham.com SĐT (Zalo): 03366.17971 If this is not the person who invited you, please contact the one who did.

Yes, text me updates and special announcements!
I Agree To These
Terms.
Your IP address is: 3.238.186.43
© Copyright 2021, Easy1Up.com. All Rights Reserved.