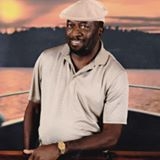 Retired USAF Smsgt of more than 22 years. I am a people person and will go the length to help another person regardless of age, creed or color. Being brought up in a very poor environment financially, but was rich spiritually. Raised by my Mother and Grandmother in the house pictured below up until I was 14 years old. There was a time when more than twenty people lived here when my first cousins would come to visit during the summer when school was out. Most of these 14 years there was 8 child
You have been referred by:

Arthur L Cleveland artcleveland@myezcash1.com 8132157603 If this is not the person who invited you, please contact the one who did.

Yes, text me updates and special announcements!
I Agree To These
Terms.
Your IP address is: 44.192.254.246
© Copyright 2021, Easy1Up.com. All Rights Reserved.