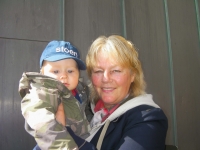 I want to positively impact and change people's lives … I'd like YOUR world to be better for knowing me! I was asked by someone recently what gets me out of bed excited to do business each morning? Great question! My ultimate business goal is twofold… * my smaller goal – to significantly change the lives of as many people as possible, helping them to achieve the lives they really want" *my bigger goal – to help create 1000 truly happy millionaires.
You have been referred by:

Helen helen@gorgeousenterprise.com +12067016719 If this is not the person who invited you, please contact the one who did.

Yes, text me updates and special announcements!
I Agree To These
Terms.
Your IP address is: 18.204.227.34
© Copyright 2021, Easy1Up.com. All Rights Reserved.