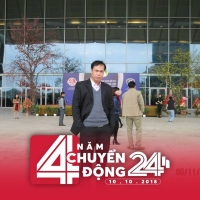 Xin chào tất cả mọi người, mình tên Adam Hoàng. Mình là người tạo lập và làm chủ nơi đây. Chào mừng các bạn đến với website và do chính mình quản trị nó. Mình là một người khá nhút nhát trong giao tiếp xã hội hàng ngày. Khẩu hiệu " Luôn tiến về phía trước vì ở đó có mục tiêu mình cần đến" https://www.facebook.com/marketingls2019 https://vnbrave.com/kiem-tien-voi-easy1up/ Email: locbinhvn@gmail.com
You have been referred by:

Adam Hoàng locbinhvn@gmail.com 0983847612 If this is not the person who invited you, please contact the one who did.

Yes, text me updates and special announcements!
I Agree To These
Terms.
Your IP address is: 3.238.249.17
© Copyright 2021, Easy1Up.com. All Rights Reserved.