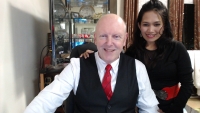 Hi my Name is Eric Hine I am a Retired Canadian Soldier of 30 years. Then later I moved to the Philippines... Now I enjoy Network Marketing and Helping Others!
You have been referred by:

Eric Hine geteasy1up@gmail.com +639778226891 If this is not the person who invited you, please contact the one who did.

Yes, text me updates and special announcements!
I Agree To These
Terms.
Your IP address is: 18.232.146.10
© Copyright 2020, Easy1Up.com. All Rights Reserved.