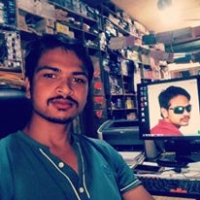 Hi, It's me TEK BAHADUR ROKA. I am an online Marketer. I want to help people who want to earn money online by working online from home. So , I teach people about online business and provide them training and a earning opportunities so that they can work online from home and earn money online and learn online. You can contact me via: Facebook : https://www.facebook.com/imteekrc Twitter : https://twitter.com/teekrc Email : tekbrc@gmail.com Phone : +977-9868980937
You have been referred by:

TEEK RC tekbrc@gmail.com +9779868980937 If this is not the person who invited you, please contact the one who did.

Yes, text me updates and special announcements!
I Agree To These
Terms.
Your IP address is: 18.206.194.134
© Copyright 2020, Easy1Up.com. All Rights Reserved.