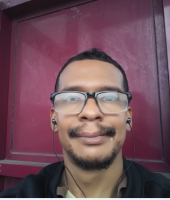 Hi, I'm William from Port Arthur TX where the best jobs are either working for the oil plant or the prison system. But after using Easy1Up's online business training and getting paid instant cash in the process I was able to free myself. You too can do the same by filling out this form and selecting your streaming video education package on the following secure page...
You have been referred by:

William Caleb Rodgers admin@wcrpro.info 409-460-7900 If this is not the person who invited you, please contact the one who did.

Yes, text me updates and special announcements!
I Agree To These
Terms.
Your IP address is: 3.235.184.215
© Copyright 2021, Easy1Up.com. All Rights Reserved.