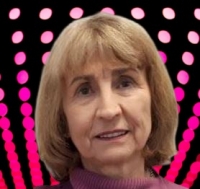 I am a part-time blogger, looking to develop an income online to helps supplement my retirement, Yes, I was saving for a pension - BUT it crashed, and with it went my savings. So I'm starting again. If I can help you with blogging, please get in touch. In my personal life I have two sons, two grand-daughters and three grand-dogs. My hobbies and reading and line-dancing.
You have been referred by:

Joy Healey joy@joyhealey.com +447971660170 If this is not the person who invited you, please contact the one who did.

Yes, text me updates and special announcements!
I Agree To These
Terms.
Your IP address is: 3.94.196.192