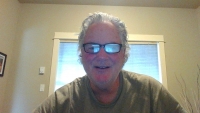 About Brad Kamanski I had always known deep down inside that one day I would succeed in my own business but I just had to discover the right vehicle to solidify that dream! The Internet and Easy 1 Up would become those vehicles!
You have been referred by:

Brad Kamanski kamans7@gmail.com 1-541-590-3826 If this is not the person who invited you, please contact the one who did.

Yes, text me updates and special announcements!
I Agree To These
Terms.
Your IP address is: 34.204.180.223
© Copyright 2021, Easy1Up.com. All Rights Reserved.