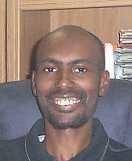 Hello,My name is Alan Holmes and I am an Information Marketer.My network specializes in connecting Business Owners,Entrepreneurs,as well as the Everyday CONSUMER with unique and Innovative Resources.In short.I am a HUMAN Search Engine.Please let me know how I can be in Service.
You have been referred by:

Alan Holmes successconnector18@gmail.com 9512607128 If this is not the person who invited you, please contact the one who did.

Yes, text me updates and special announcements!
I Agree To These
Terms.
Your IP address is: 3.235.74.184
© Copyright 2020, Easy1Up.com. All Rights Reserved.