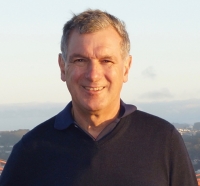 Having taken early retirement from the corporate IT sales sector, I have since focussed my efforts on Internet Marketing initiatives. My career in the industry meant that I was there from the very early days of the internet - watching with excitement as the technology and opportunity has grown what it is today! My corporate roles included recruiting and leading high performance sales & consulting teams - including mentoring and training of both my own team and other sales professionals.
You have been referred by:

Mike mike@mikebrayonline.com +447545846840 If this is not the person who invited you, please contact the one who did.

Yes, text me updates and special announcements!
I Agree To These
Terms.
Your IP address is: 54.237.183.249
© Copyright 2020, Easy1Up.com. All Rights Reserved.