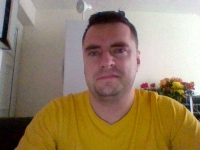 Hey nice to Meet you. I'm Mark Crosby. I built our team system to make sure YOU have the best chance at making sales with this company. It comes complete with sales pages, sales videos, capture pages and a 19 message email sequence coded to you. We even show you how to get constant leads coming to your system.
You have been referred by:

Mark Crosby mark@sendthehumans.com 7484708586 If this is not the person who invited you, please contact the one who did.

Yes, text me updates and special announcements!
I Agree To These
Terms.
Your IP address is: 75.101.173.236
© Copyright 2020, Easy1Up.com. All Rights Reserved.