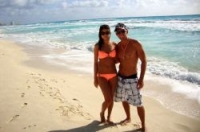 Hi Adam & Kristine here! We're so glad you found Easy1Up.com today. Please join us in this exciting and lucrative program. Easy1Up.com is changing lives everyday. We can't wait to see you on the inside!
You have been referred by:

Adam Walker unlimitedlifestyles4all@gmail.com 7144798844 If this is not the person who invited you, please contact the one who did.

Yes, text me updates and special announcements!
I Agree To These
Terms.
Your IP address is: 34.204.0.181