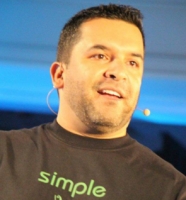 I'm a patriot. Dad. Husband. Entrepreneur. Investor. Teacher. I help people make money online. Follow me on Facebook: www.FB.com/Franco.Gonzalez | www.SimpleFreedom.com
You have been referred by:

Franco Simple Freedom yoursimplefreedom@gmail.com 7602712810 If this is not the person who invited you, please contact the one who did.

Yes, text me updates and special announcements!
I Agree To These
Terms.
Your IP address is: 3.230.1.126
© Copyright 2020, Easy1Up.com. All Rights Reserved.