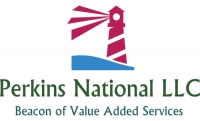 Call Les Perkins If you have any questions about a payment method: +1-845-377-3733 Les Perkins is the former president of a successful 60 year old company. He enjoys helping those wanting to grow a home business enterprise.
You have been referred by:

Les Perkins info@perkinsnational.com 845-377-3733 If this is not the person who invited you, please contact the one who did.

Yes, text me updates and special announcements!
I Agree To These
Terms.
Your IP address is: 54.237.183.249
© Copyright 2020, Easy1Up.com. All Rights Reserved.